Rashida Richardson, Visiting Scholar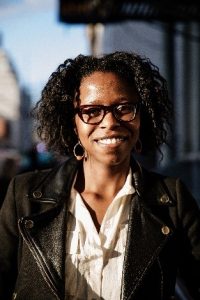 Rashida Richardson is a Visiting Scholar at Rutgers Law School and the Rutgers Institute for Information Policy & Law. Rashida specializes in race, emerging technologies and the law, researching the social and civil rights implications of data driven technologies, including artificial intelligence, and develops policy interventions and regulatory strategies regarding data driven technologies, government surveillance, racial discrimination, and the technology sector.  She received her BA with honors in the College of Social Studies at Wesleyan University and her JD from Northeastern University School of Law. Among her works are: Dirty Data, Bad Predictions: How Civil Rights Violation Impact Police Data, Predictive Policing Systems and Justice, Litigating Algorithms 2019 US Report: New Challenges to Government Use of Algorithmic Decision Systems, Confronting Black Boxes: A Shadow Report of the New York City Automated Decision System Task Force, Algorithmic Accountability Policy Toolkit, and A Governance Framework for Algorithmic Accountability and Transparency. Rashida's research and policy work is supported by the Ford Foundation, Macarthur Foundation, Open Society Foundation, and the Annie E. Casey Foundation.
Ashley E. Gorham, Visiting Research Scholar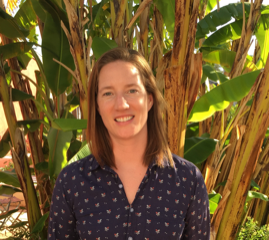 Ashley E. Gorham is a Postdoctoral Research Associate in Values and Public Policy at Princeton University. She uses democratic and critical theory to examine the political implications of a variety of internet-related technological developments. She received her Ph.D. in Political Science in 2019 from the University of Pennsylvania. Among her works are: Anonymous's Glory,  Want to Change Facebook? Don't Delete Your Account—Use It for Good (with Sandra González-Bailón), Big Data and Democracy: Facts and Values. Ashley is working with Professor Goodman on the political theory of transparency as it relates to digital platforms.
Elizabeth Wilson, Visiting Research Scholar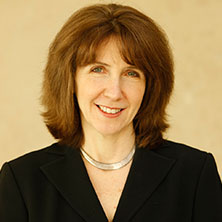 Elizabeth Wilson is an  expert in international human rights and cultural studies, focusing on disinformation campaigns and their impacts on democracy, social movements, and international relations. She has practiced law at WilmerHale and Baach Robinson & Lewis, where she represented detainees in the war on terrorism litigation. She has also been an Assistant Professor in the English Department at Yale University and taught gender and cultural studies in Germany as a Fulbright Scholar and DAAD recipient. Elizabeth has a J.D. from Harvard Law School and a Ph.D. from the University of Pennsylvania in Comparative Literature and Literary Theory.  Among her other works are: People Power and International Human Rights Law:  Creating a Legal Framework; People Power and the Problem of Sovereignty in International Law;Restrictive National Laws Affecting Human Rights Civil Society Organizations:  A Legal Analysis.  Elizabeth is working with Professor Goodman on research around digital systems transparency.