Directors
---
Affiliated Faculty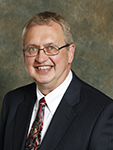 Professor John Kettle is the Director of the Intellectual Property Law Clinic who specializes in copyright and trademarks, entertainment law and advanced intellectual property. He is the former chair of the New York State Bar Entertainment & Arts Law Committee and is a faculty advisor to the Rutgers Computer & Technology Law Journal and the Intellectual Property Law Society.
Professor Sabrina Safrin earned her J.D. from Boalt Hall School of Law at the University of California at Berkeley and her B.A. magna cum laude from Pomona College. She clerked for Chief Judge Mary M. Schroeder of the U.S. Court of Appeals for the Ninth Circuit and was an associate at the San Francisco law firm of Hanson & Bridgett. For eight years she was an attorney-adviser at the Office of the Legal Adviser, U.S. Department of State. There she served as legal counsel for the Bureau of Oceans, International Environment, and Scientific Affairs, where she helped negotiate treaties and international instruments pertaining to biotechnology, biological diversity, and marine pollution. Prior to that, she served as legal counsel for diplomatic law and litigation and as legal counsel for African affairs. She is a recipient of several Department of State awards for outstanding service.
---
Current Fellows and Scholars
---
Recent Past Fellows and Scholars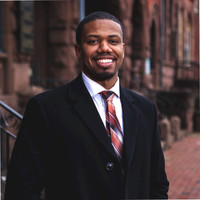 Kayvon Paul, Student Fellow, is a 3LE student at Rutgers Law School. Until recently, Kayvon worked at one of New Jersey's largest lobbying firms where he assisted clients with legislative and regulatory matters. During his time at Rutgers Law School, Kayvon has completed a judicial externship with the honorable Michael A. Shipp (D.N.J), served as a teaching assistant for the Minority Student Program, a research assistant for Professor of Law, Ellen P. Goodman, Co-Director of the Rutgers Institute for Information Policy and Law (RIIPL), and is a Managing Technology Editor for the Rutgers Computer and Technology Law Journal. This summer, Kayvon participated in the legal honors program in the U.S. Securities and Exchange Commission where he was a member of the Cyber Unit within the Division of Enforcement. Next summer, Kayvon will be joining Hogan Lovells as a summer associate. Kayvon is interested in issues arising out of local and state governments' use of smart technology. Last year, Kayvon co-authored San Diego, Street Lights, and Surveillance, with Professor Ellen P. Goodman. Kayvon's note, "Playing the Game: Hedge Funds, Brokerage Firms, and Social Media Influencers in the Context of Rule 10b-5 Market Manipulation," is currently pending publication in the Ohio State Business Law Journal.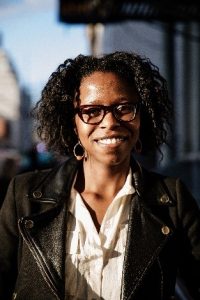 Rashida Richardson was until summer 2021 a Visiting Scholar at Rutgers Law School and the Rutgers Institute for Information Policy and Law. Rashida specializes in race, emerging technologies and the law, researching the social and civil rights implications of data driven technologies, including artificial intelligence, and develops policy interventions and regulatory strategies regarding data driven technologies, government surveillance, racial discrimination, and the technology sector. She received her BA with honors in the College of Social Studies at Wesleyan University and her JD from Northeastern University School of Law. Among her works are: Dirty Data, Bad Predictions: How Civil Rights Violation Impact Police Data, Predictive Policing Systems and Justice, Litigating Algorithms 2019 US Report: New Challenges to Government Use of Algorithmic Decision Systems, Confronting Black Boxes: A Shadow Report of the New York City Automated Decision System Task Force, Algorithmic Accountability Policy Toolkit, and A Governance Framework for Algorithmic Accountability and Transparency. Rashida's research and policy work is supported by the Ford Foundation, Macarthur Foundation, Open Society Foundation, and the Annie E. Casey Foundation.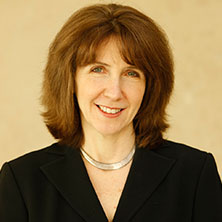 Elizabeth Wilson, Visiting Research Scholar, is an expert in international human rights and cultural studies.  She has a J.D. from Harvard Law School and a Ph.D. from the University of Pennsylvania in Comparative Literature and Literary Theory.  Her work focuses on civil society and international law, in particular nonviolent resistance (or "people power") movements as vehicles of rights-creation. She is studying disinformation campaigns and their impacts on democracy, social movements, and international relations.  She has practiced law at WilmerHale and Baach Robinson & Lewis, where she  represented detainees in the war on terrorism litigation.  She has also been an Assistant Professor in the English Department at Yale University and taught gender and cultural studies in Germany as a Fulbright Scholar and DAAD recipient. Among her works are People Power and International Human Rights Law: Creating a Legal Framework, People Power and the Problem of Sovereignty in International Law, Restrictive National Laws Affecting Human Rights Civil Society Organizations: A Legal Analysis, and The Rise of Nonviolent Protest Movements and the African Union's Legal Framework (with Florian Kreiner)—link forthcoming.